Cocktail Hats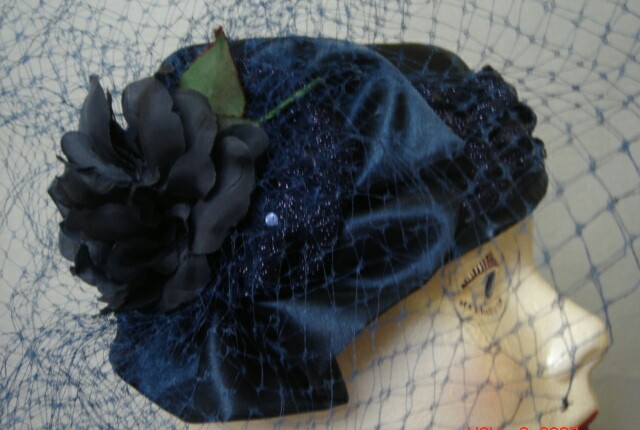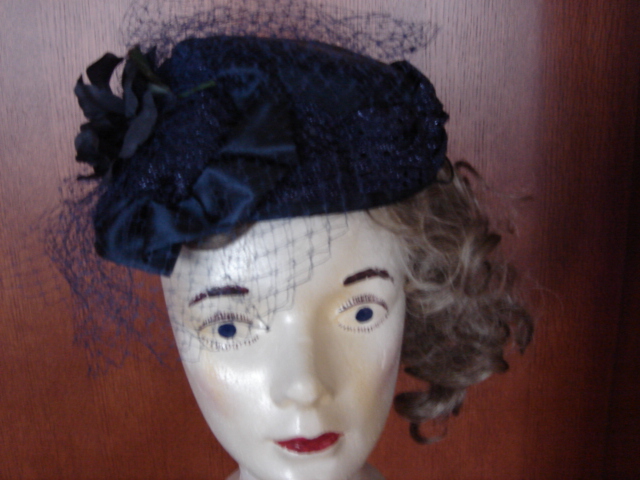 Navy Blue Cocktail Hat
This navy blue cocktail hat is hand blocked and hand sewn. Made of satin and rouched overlays of a glittery metallic fabric which picks up and reflects light beautifully, it is accented with vintage veiling.
$250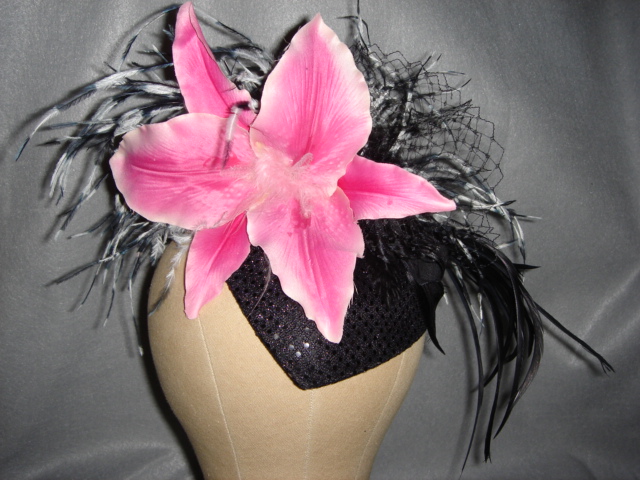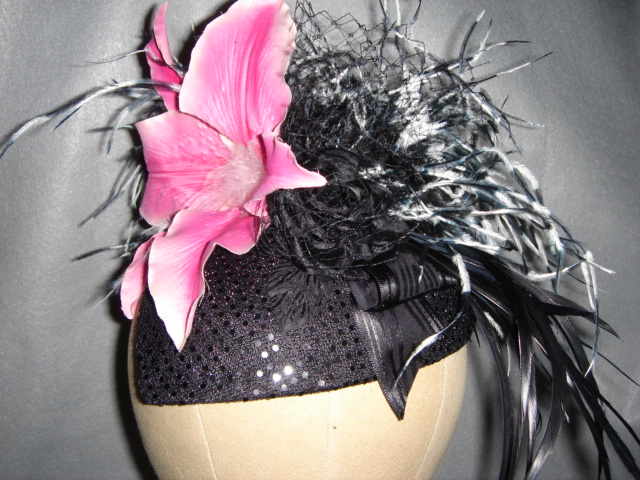 Pink Lily Cocktail Hat
This show stopper has a metallic black base, and is decorated with a beautiful pink lily adorned with beaded stamens, a small black vintage rose, black moire ribbon, a touch of black vintage veiling, black biot feathers, and black and white ostrich feathers. Hand sewn.
$250